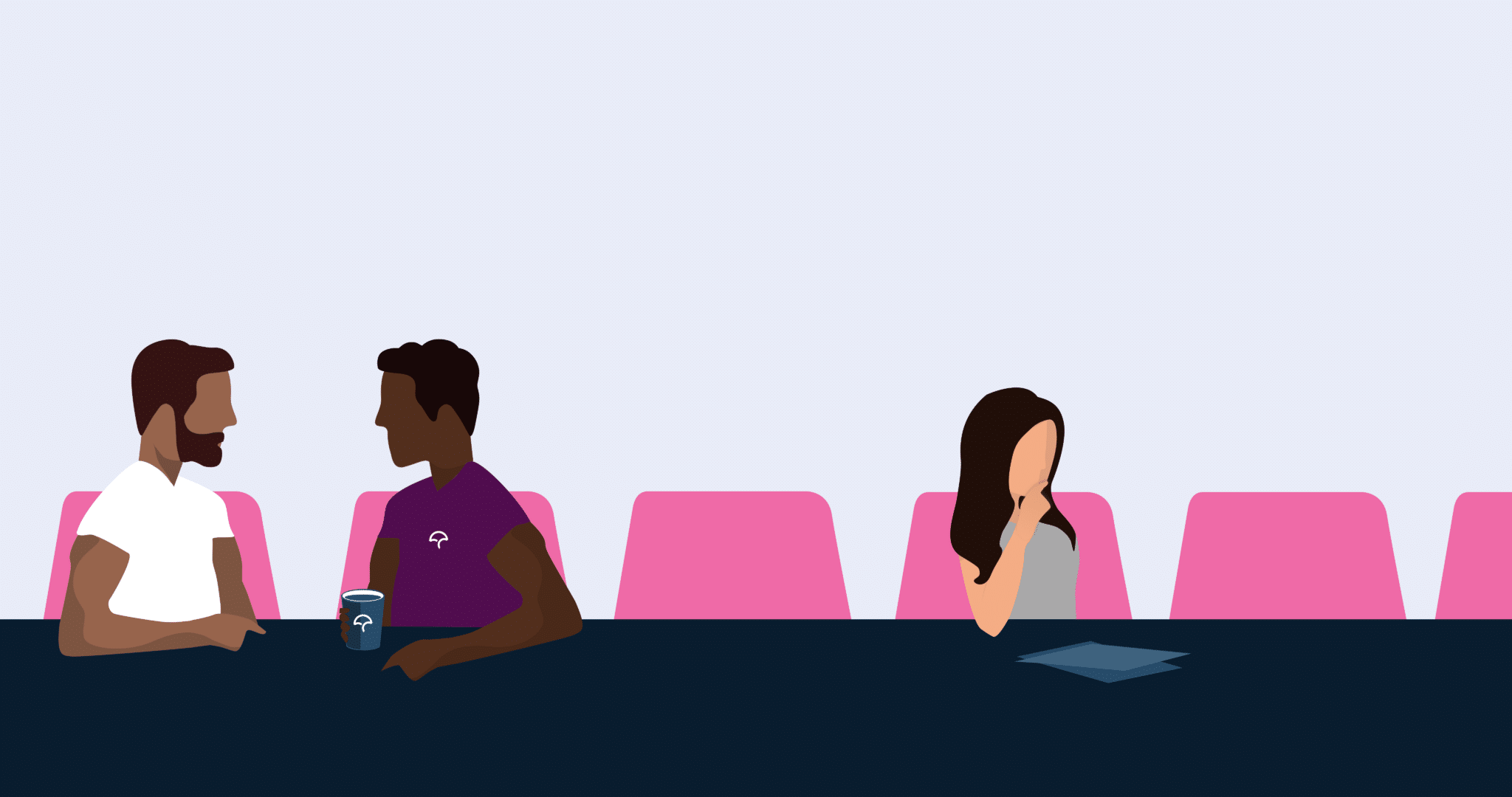 I remember a few things about my first software testing conference, now over ten years ago, including being overwhelmed with new information. Yet I didn't realize the considerable impact the conference had on me until I asked to go to another conference the following year. As my boss described it, "We sent Chris to that first conference and he came back a different person."
My boss saw that conference as a turning point in my career. I came back with a new approach to software testing that better fit our company. I was more engaged with my work and driven to do a better job. It accelerated my learning journey, and I met people at that first conference that I'm friends with today.
Education and connection are the two biggest reasons to attend a software testing event like a conference. In this post, I'll share twelve software testing events you can attend that could have a similarly positive impact on your career and life. Some have already ended for 2021, but start planning now to attend them in 2022:
Date: September 14, 2021
Location: Zurich, Switzerland
Swiss Testing Day is a nonprofit, one-day conference held in Zurich, Switzerland. Its goal is to bring together a local and international community of practitioners who can share experiences and ideas. I've heard great things about their community and engagement.
The 2021 event included talks and workshops on a number of fascinating topics, such as "Testing AI Bias and Organizational Values" and "Testing in the Age of Robotics." Perhaps most enticing was the closing keynote, "Breaking Down Barriers" by David Aguilar, on how he built a prosthetic arm out of LEGO bricks!
Date: September 17-18, 2021
Appium Conference is the event to attend if you use Appium or you test mobile devices. Just about anything you want to know about Appium—the open-source, mobile equivalent of Selenium—or mobile device testing, you'll be able to find here. From workshops run by Appium's developers to talks by other mobile and automation experts, you'll find two days of jam-packed online talks.
Appium Conference tutorials are hard to beat. They run the gamut from an introduction to Appium all the way to building your own drivers and plugins. It's hard to go wrong when the tutorials are by core committers of the project!
This event has also passed, but you can plan ahead for next year.
Date: September 28-30, 2021
Location: Online
EuroSTAR, which calls itself Europe's largest software testing conference, has been running for nearly thirty years. This year it had nearly seventy talks, keynotes, and workshops, which means you could find everything here.
Topics include "Systems Theory," "Teaching QA through Gamification," "A Whole Team Approach to Testing in Continuous Delivery," "Testing the Test Tools," "Exploring the Intersection of AI for Testing," and "Test Leadership." EuroSTAR also awards individuals for best paper, best tutorial, and testing excellence (peer-nominated), among other categories. There are few conferences that offer this much breadth and depth. Did I mention it is online? You've just missed this one, but look out for it in 2022.
Date: October 4-8, 2021
Location: Online
This is one of the largest annual software testing and quality conferences in the United States, if not the largest, and you can find everything here: training, workshops, keynote presentations, talks, leadership events, and Women Who Test networking events. With at least three talks going on simultaneously, there is never a dull moment. Participants range from beginners to twenty-year veterans, so networking with someone who has your interest or level of experience is almost guaranteed.
One of the most unique aspects of STARWEST is its "Lightning Strikes the Keynotes," a version of its "Lightning Talks" presentations in which the keynote speakers will get five minutes to quickly deliver their biggest ideas.
This conference will be fully online this year.
Date: October 11-13, 2021
Location: Online
Since 1982, the Pacific Northwest Software Quality Conference (or PNSQC for short) has provided a technical conference beloved by practitioners and industry professionals alike. Smaller and more intimate than other conferences, PNSQC aims to promote and encourage higher-quality software through an exchange of knowledge within the software community.
PNSQC's topics include QA engineering, people and management, and technology and tools. PNSQC 2021, which is fully online, has one of the most solid lineups of new and interesting talks of any conference I've seen.
Date: October 18-21, 2021
Location: Online
The Hungarian Software Testing Forum has hosted a number of amazing speakers from all over the world. This year, its keynote speaker lineup is second to none, featuring topics such as "How Testers Add Value to the Organization. But also, to ourselves" and "Hands off Exploratory Testing—How to Manage Test at Scale." Talks on ROI and the economics of testing have me excited to learn more.
Date: October 23-24, 2021
Location: Online
TestFlix is a rather new online conference with a unique concept: roughly one hundred prerecorded "atomic" talks, each about eight minutes long, designed to be quick yet effective. Talks are released over the two days of the conference in groups around thirteen specific themes, on topics such as API testing, automation, soft skills, and accessibility.
Eventually, all of the recordings will be made available free to stream for anyone who wants to learn a little bit about a lot of topics. The challenge is picking which of the talks to start with!
Date: November 3-4, 2021
Location: Online
The OnlineTestConf is the original online testing conference, now in its fifth year, and both free to attend and accessible to anyone who signs up. Attendees view the talks live so they can ask questions of the speakers in designated Slack channels and during the talks. The conference spans several days and all regions of the world.
Recordings will be made available at a later date for repeat viewing. Run by PractiTest, which also helps conduct the annual State of Testing Survey, this conference always has a few topics that stretch your understanding of testing and quality.
Date: November 8-9, 2021
Location: Atlanta, Georgia
CAST, the Conference for the Association for Software Testing, has one of the most unique formats of any conference. All talks are facilitated to ensure speakers stay within their time limits, which allows plenty of time for "open season": an orderly question and answer period at the end of the talk in which attendees can further discuss topics with the speaker and other attendees, similar to the format of a peer conference. You might learn just as much from the discussion as you do from the talk.
CAST is one of the few conferences to be held in-person this year, in Atlanta, Georgia at Truist Park, home to the Atlanta Braves (after baseball season, of course). One ticket will guarantee you both a tutorial spot and access to the full conference. The tutorial is being led by seasoned teacher Tariq King on "Testing AI and Machine Learning: A Holistic Strategy." The talks are still being rolled out but include "Ethical Hacking for Testers," "Building a Better Tomorrow with Model-Based Testing," and "Towards Better Software: How Testers Can Revolutionize AI and Machine Learning."
Date: November 11-12, 2021
Location: VR and on-site in Prague, Czech Republic.
Have you ever attended a conference in virtual reality? The idea seems quite tempting, and Testing United offers that opportunity. Its keynote features two popular speakers in James Whittaker and Dona Sarkar. Other interesting talks include "Learning, Experimentation, and Feedback after COVID-19" by Jurgen Appelo and "Processes Are a Thing of the Past, Right?" by Matthias Rasking.
Date: November 15-18, 2021
Location: Potsdam, Germany
Agile Testing Days in Potsdam, Germany, is a "festival" for the agile testing community, featuring a mix of fun social activities, dress-up events, and deep insights in testing and agile excellence. This event features a number of talks around API testing, modern test management, security testing, mental health, machine learning, and of course agile transformation, among other topics.
ATD, as it's called, is on my wish list of conferences, offering four days of social activities, workshops, tutorials, keynotes, and talks. Interesting talks include "Coming to Terms with Intelligence in Machines" and "Interview with a System."
Date: December 6-10, 2021
Location: Hainan Island, China
There are technology-focused IEEE workshops and conferences regularly being held around the world, but they don't get the same love and attention as commercial or nonprofit conferences due to their more academic focus. If I were going to attend an IEEE workshop or conference this year, it would be this one. It's being held as part of the 21st IEEE International Conference on Software Quality, Reliability, and Security in Hainan Island, China.
System testing and validation is an area that has been the focus of research efforts for decades. Yet due to challenges resulting from new development processes, the need for efficient testing has been seeing much recent research. This workshop hopes to discuss these problems.
Conclusion
Attending conferences is one of the best ways to learn about the latest developments in software testing. It's even better when you are able to compare notes with your peers and exchange personal experiences. Whatever event you attend—online or in-person—afterward you should come away with new ideas to try out when you're back at work, as well as new friends and contacts in the industry.
Remember, these software testing events can have a positive, long-lasting impact on your life and career.