Understand the health of your code across your organization and empower your teams to drive towards excellence with data. Unlock the full potential of your engineering organization and ship software faster than ever before.
Improve Reliability

Increase stability by identifying and fixing defects before they're released into production. By identifying untested lines of code, Codecov helps teams improve code coverage and, as a result, product reliability.
Gain Visibility and Insights

Empower your team to excel through Codecov's customized testing metrics. Get insights on a team-by-team level that allows you to identify skill gaps, measure team-wide goals and report on them.
Improve Developer Experience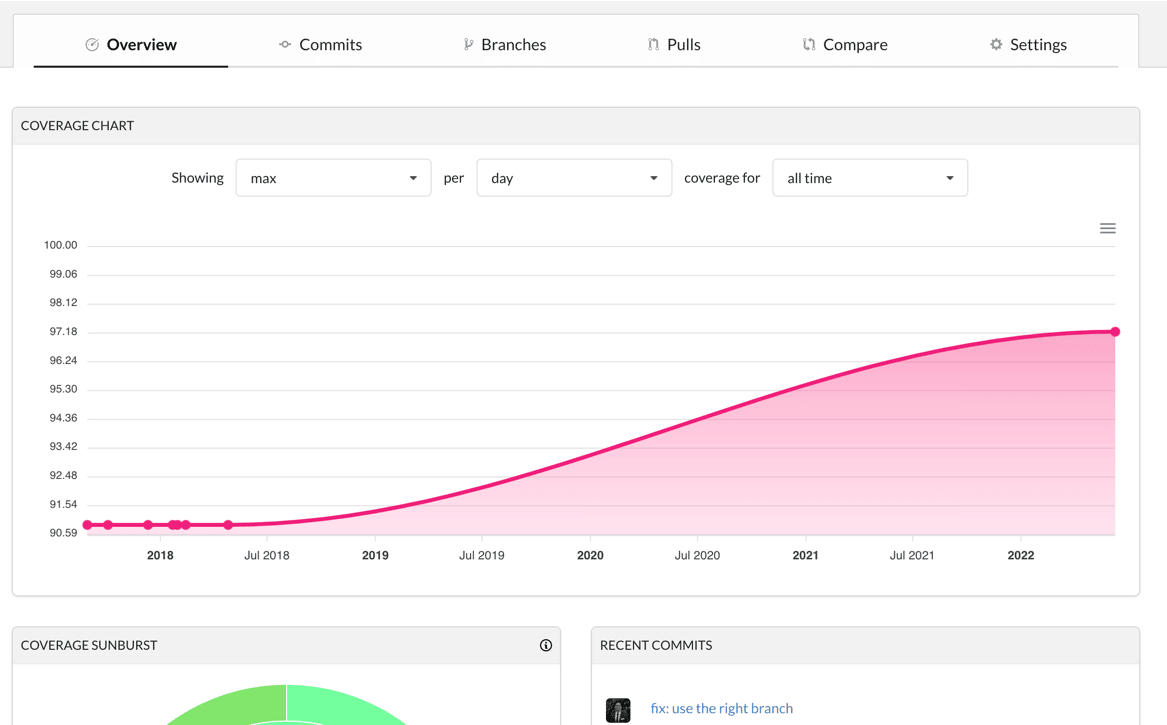 Set coverage goals and evaluate the improvement of coverage in your codebase in the places that matter most to your team. Create incentives for teams to improve test coverage and improve the overall developer experience.
29,000+ organizations are already using Codecov